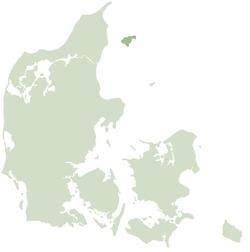 Holiday cottage areas Læsø
Other guests recommend these homes in Læsø:
Læsø, a real oasis and the largest island of Kattegat, (about 2,000 inhabitants) is to be found off the north east coast of Jutland. The island has a great number of holiday cottages so during summer Læsø wakes up to a significantly increased number of happy holiday guests.
There are many types of nature on Læsø. On the southern coast there are big low water areas and coastal meadows. In the middle of the island you will find dunes and wood and heather areas while the finest beaches are to find in the northern part of the island.
In order to get to know Læsø it is a splendid idea to go biking around this rather flat island which has a lot of fine bicycle tracks. On your way you can visit the famous Læsø Saltsyderi (special salt production) which has restarted the ancient salt production of Læsø. Another interesting place to visit is the museum called "På Lynget", an outdoor museum with buildings in their original location. Finally the park of Rhododendron is worth visiting. Enjoy the gorgeous sight of about 2,000 plants.
You must also visit some of the cosy small villages of Læsø – why not enjoy a lunch in one of the many taverns and cafes. In fact Læsø is able to offer a range of unique raw materials and food specialities. Try the ecological hams, the heater honey, the fresh lobsters and, of course, the well-known Læsø salt.
You can reach Læsø by the ferry from Frederikshavn. It is active all year round.